Jianfan Dual-channel UAV Lithium Battery Special Charger (JF-C-3000PH)
Battery Maintenance | Diverse Charging Modes | Four Circuit Protection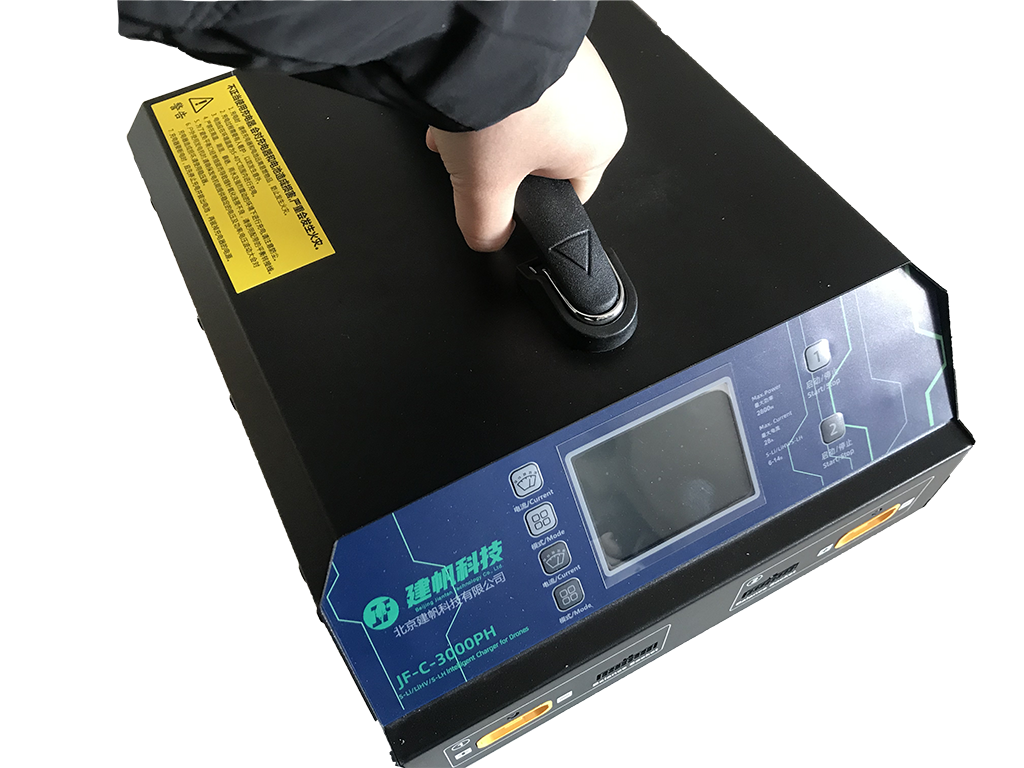 Portable Design, More Convenient to Use
What if the battery suddenly runs out? JF-C-3000PH helps you fully charge.
The portable structure makes you no longer run around with the charger.
Just carry it gently and you can reach anywhere you want to charge.
"One-button Charging" Function, Easier to Operate
The LCD can visually display the voltage and charge-discharge state of each cell.
The ingenious "one-button charging" function allows you to use it easily.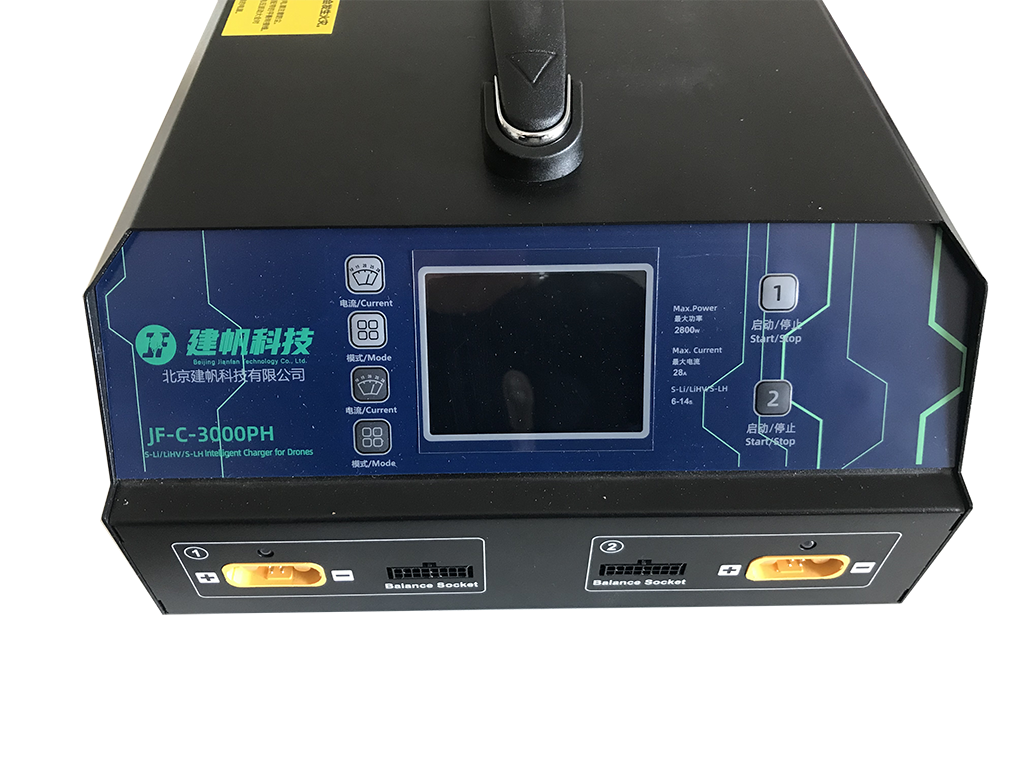 Dual Channel, Charge Two Sets of Batteries at the Same Time
It can charge and store two sets of 6s-14s solid-state lithium batteries
at the same time, and can also charge 2s-3s small batteries
Battery Maintenance Function, Prolong Battery Life
It works according to the most reasonable charge-discharge curve of solid-state lithium battery, and the voltage and capacity can be maintained automatically.
Compatible with Multiple Charging Modes
It supports not only solid-state common voltage, high-voltage lithium battery and solid-state high-voltage, but also intelligent battery mode.
It is also compatible with some high-voltage batteries on the market.
Four Circuit Protection, Safer to Use
Do you also want to use Jianfan Technology
dual-channel solid-state lithium battery charger (JF-C-1100PH)
to help your UAV fly?
Action speaks louder than words, contact us now!
Jianfan Technology will help and support you!
Jianfan Technology dual-channel solid-state lithium battery charger
starts from the needs of customers,
let you feel more at ease!